Advantages of a Shur-Tite Shur-Curb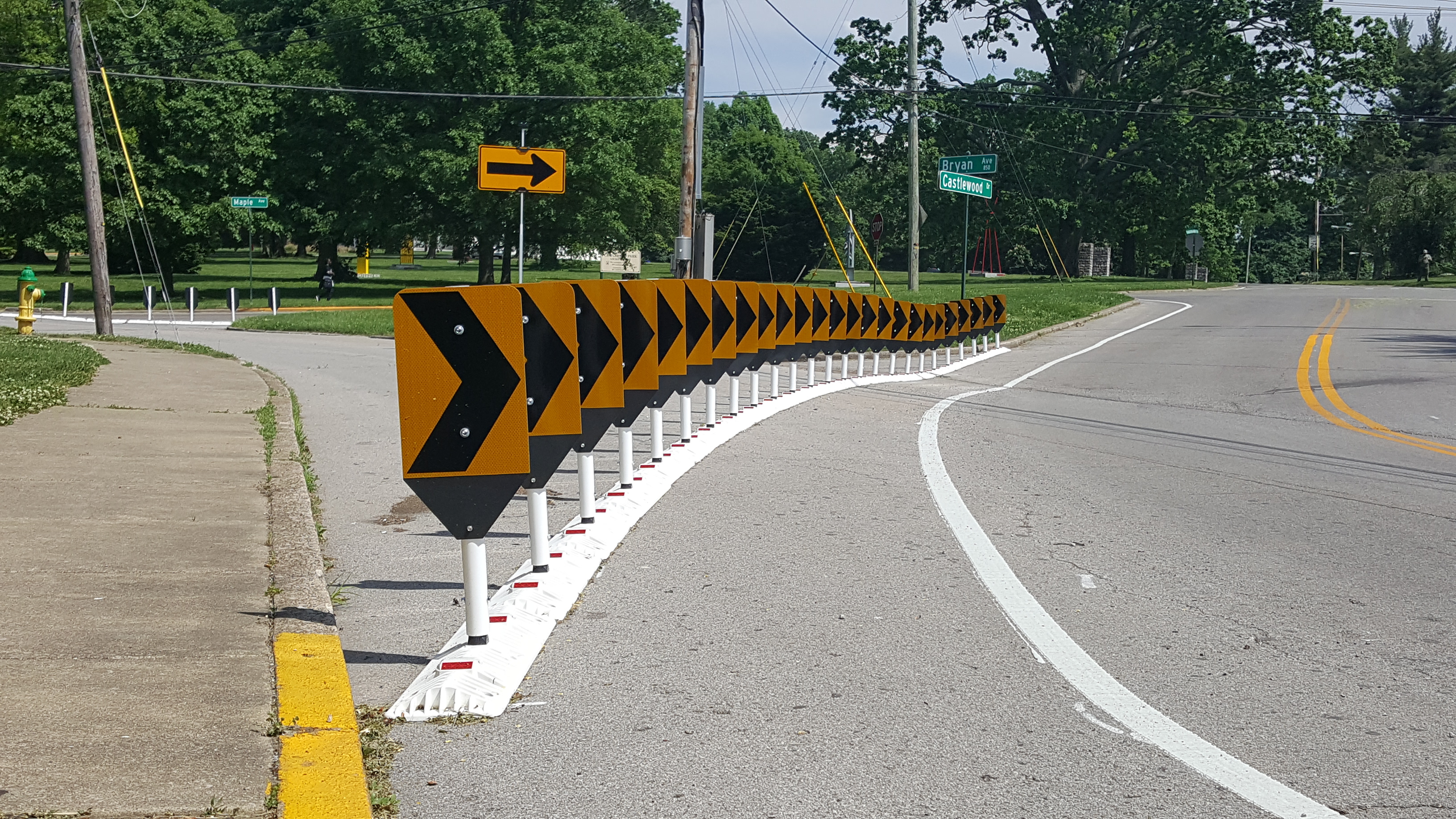 Advantages of a Shur-Tite® Shur-Curb® Delineator


The Shur-Tite® Shur-Curb® Delineator is a multi-hit, omni-directional, self-righting delineator, providing a long-lasting, extremely durable product, requiring minimal field maintenance and providing maximum life-cycle costs. Shur-Tite posts are manufactured and assembled in the USA, utilizing no less than 70% recycled materials. The exterior material of the post incorporates a premium UV inhibitor package to resist harmful effects of the sun, and allow posts to retain color and resist fading. Shur-Tite® posts have been guaranteed to survive in harsh climates for 10 years.

The Shur-Flex® Shur-Curb system is comprised of 3 components, allowing, for easy change-out of any one piece, if necessary. This design is meant to save money, and should resonate well with cost-cutting purchasing departments. These components include; the Shur-Curb® itself: an intimidating, yet vehicle-friendly base made of a durable polyethylene blend; the non-mechanical, square to round flexible, proven, polyurethane blend joint; and the recycled polyethylene blend delineator post.

The Shur-Flex® Shur-Curb anchor system utilizes a durable, polyethylene base. This base can be anchored down with 6 anchor bolts, drilled through the designated holes on the base and into the pavement. The critical Shur-Flex joint component is comprised of a simple one-piece, non-mechanical design. This assures a long-life in severely corrosive environments and applications encountering extensive roadway abuse. This square to round joint can often be retrieved from a change-out and re-used as a cost-saving measure. If required, post replacement takes less than 60 seconds. This minimizes the field technician's exposure to traffic, keeping him out of harm's way, which is a key safety issue. There is no special tool requirement for post replacement.

This system is offered in a variety of different colored posts and sheeting configurations. Our standard Shur-Curb post has a round top with two sheeting wraps. However, we also offer up to a 3" x 12" piece of reflective sheeting on each side of a 13" flat. We also offer a variety of colors of sheeting. The Shur-Tite® Surface Mount can be used for different applications such as delineators, object markers, or panels.

All Shur-Tite® products are supplied with factory representative training insuring that initial installations implement State Standards and manufacturer's recommendations.