Advantages of a Shur-Tite Driveable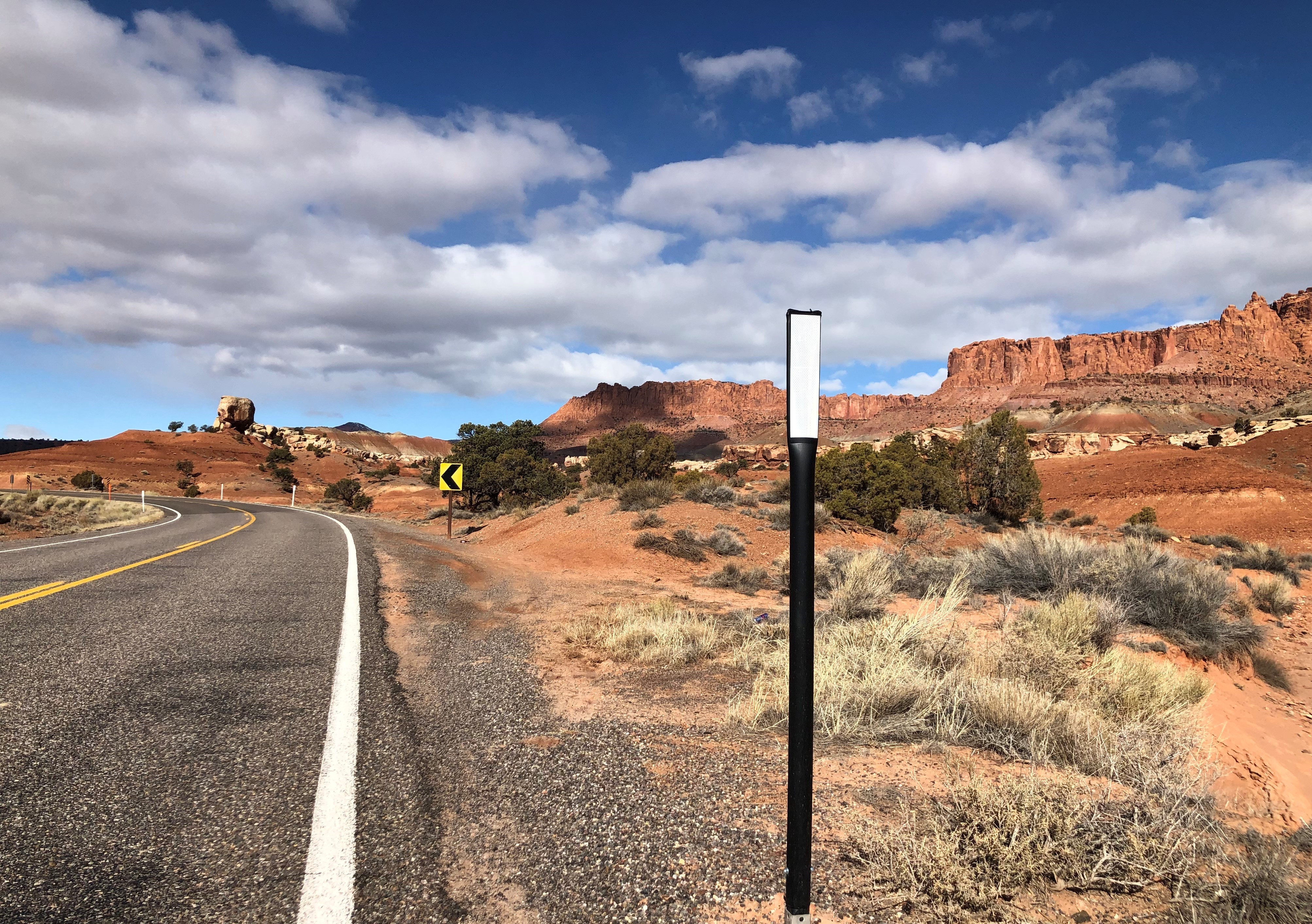 Advantages of a SHUR-TITE® Driveable Delineator
by Gary Champ, West Coast Regional Manager

The Shur-Tite® Driveable Delineator is a multi-hit, omni-directional, self-righting delineator, providing a long-lasting, extremely durable product, requiring minimal field maintenance and providing maximum life-cycle costs. Shur-Tite posts are manufactured and assembled in the USA, utilizing no less than 70% recycled materials. The exterior material of the post incorporates a premium UV inhibitor package to resist harmful effects of the sun, and allow posts to retain color and resist fading. Shur-Tite® posts have been guaranteed to survive in harsh climates for 10 years. The top of the post is permanently sealed to the elements with the flattened top, transitioning to round which affords 360-degree visibility.

The Shur-Flex® Driveable system is comprised of 3 components, allowing, for easy change-out of any one piece, if necessary. This design is meant to save money, and should resonate well with cost-cutting purchasing departments. These components include; the 2" perforated square tubing anchor; the non-mechanical, square to round flexible, proven, polyurethane blend joint; and the recycled polyethylene blend delineator post.

The Shur-Flex® Driveable anchor system utilizes 2", 12-gauge, galvanized steel perforated square tubing. This non-proprietary material can be supplied in varying lengths to accommodate different soil conditions such as sandy or swampy conditions or areas with rocky terrain. If it is so desired, it is easily concreted in as well. We found that a 2-foot section of perforated square tubing is the most common base used by sign techs that doesn't require any extra tools for basic installation for ground/soil mounts. The critical Shur-Flex joint component is comprised of a simple one-piece, non-mechanic design. This assures a long-life in severely corrosive environments and applications encountering extensive roadway abuse. This square to round joint can often be retrieved from a change-out and re-used as a cost-saving measure. If required, post replacement takes less than 60 seconds. This minimizes the field technician's exposure to traffic, keeping him out of harm's way, which is a key safety issue. There is no special tool requirement for post replacement.

This system is offered in a variety of different colored posts and sheeting configurations. We offer up to a 3" x 12" piece of reflective sheeting on each side of a 13" flat. The Shur-Tite® Driveable can be used for different applications; delineators, object markers, highway emergency crossover markers, and number or guide markers. The large, wide, flattened top of post meets MUTCD requirement for a 3" minimum width for applied sheeting. Sheeting need not be rolled around the edges of post, thus directing reflectivity away from oncoming traffic.

All Shur-Tite® products are supplied with factory representative training insuring that initial installations implement State Standards and manufacturer's recommendations.